Publications
Dr. Julie Salzano is a freelance writer for the Trucking Industry. She authored several articles about crime in the trucking industry. She also has written chapters in textbooks on the subject branching out to transnational organized crime and the tucking industry. She also writes for her local town church and the 350 year old history including its participation in the Revolutionary War acting as spies for General George Washington. She has written numerous academic research articles that were published in scholarly journals. Julie has written two novels one is a murder mystery and the other is a fantasy. She has written six screenplays and won four awards in World Festivles. She has written two plays and produced one.
Latest Play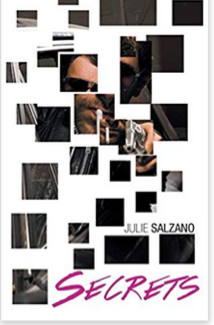 "SECRETS" was originally called Tenement Massacre and was put into production in the early 90's but the producer suddenly died over the Christmas Holidays and was never produced. It laid dormant in an old Microsoft Word format and had to be re-typed. Author House had a problem trying to format it the way I wanted after several unsuccessful attempts we got it almost  perfect. 
Here's a quick summary: Laura is an undercover agent searching for the truth about her childhood friend and idol Vinnie. In her undercover role she is set up by mobsters to take the fall for the murders of a squad of detectives when she learns that Vinnie was part of that gang. Her secret love for him and his secret identity become too much when the truth is finally revealed. Get your own copy of Secrets directly at Amazon.com.
© 2020 Julie Salzano. All rights reserved